Featured Event

The 2023 Installment of The Hill Pro-Am did not disappoint, with Male and Female classes. Click to see the results and photo gallery.

Results and Photos

BMX RACING IN ELGIN

Join us each week for the fastest BMX Racing in Illinois.
Check out our schedule of Practices, Races and Clinics

Upcoming Events

INTERESTED IN BMX RACING?

Fall Season Starts August 26! The Elgin BMX League is the perfect on-ramp for boys & girls 4-15 years of age to learn about the sport, over five-weeks of instruction and racing.

Learn More
VISIT:

709 Sports Way, Elgin, IL 60123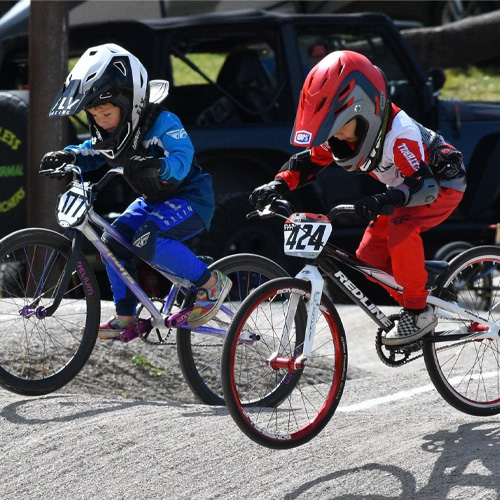 The Hill is All-About Great BMX Racing!
The Hill BMX is an all-volunteer, non-profit BMX Racing track, located inside the Elgin Sports Complex.  The track has been serving the kids and families of Northern Illinois for over 30 years.  We offer four levels of racing, from day-one Beginner, Novice, Intermediate and Expert.  Throughout the Spring, Summer and Fall months, there are free "give it a try" events for new riders. 
BMX Racing is an awesome family sport in which riders from 3 to 83 (no joke!) can get active, stay fit and make new friends.  We hope you'll come race with us sometime soon.
2023 SEASON SCHEDULE IS HOT!
April 22 - October 28
(Practices • Races • Clinics)