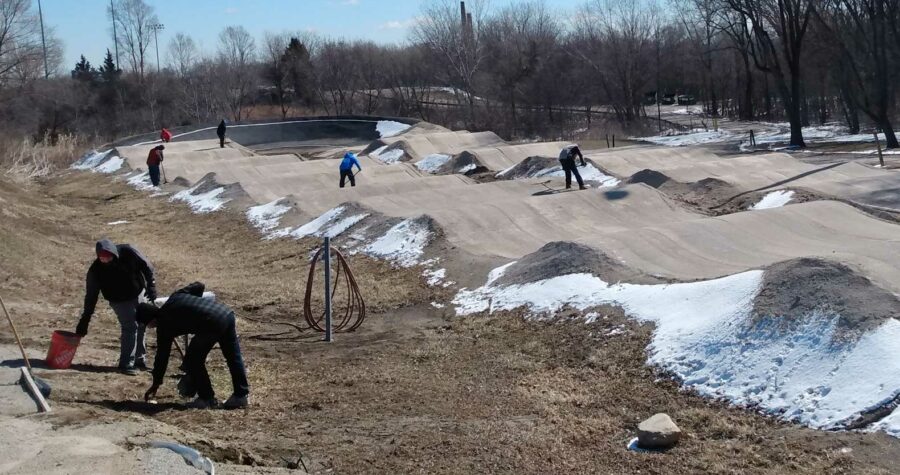 Volunteers from The Hill BMX Refresh the Track for the 2022 Season
Comments Off

on Volunteers from The Hill BMX Refresh the Track for the 2022 Season
We have great news to share! Over the last week our track has been receiving some major upgrades.  The track has been resurfaced and reconfigured for our 2022 season.  Our team has been working very hard behind the scenes to make these improvements for all our families–both existing, and those who will ride for the first time this season.

As the weather warms up in the next few weeks please know that the track is CLOSED for riding. Please respect our volunteers efforts and do not ride the track until further notice.
We are so excited to be able to make these improvements to our track and the track surrounding areas. We have big plans for improvements to our riders' experience at our facility.
Check out the pictures, and feel free to visit to LOOK, but not ride. Please help us keep tires off the surface until it can be evaluated on 4/2. We will update then.
I know a lot of people will be excited to ride, but the best thing right now is to let the surface set and then it will be rolled again.
Please reach out with questions to thehillbmx@comcast.net or call 224-281-2287.
Thank You…Bring on Summer!